Fellowship
Full Time (PhD/MD)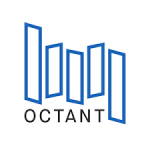 Website Octant, Inc.
Engineering biology to transform drug delivery
Octant is seeking MD or PhD Fellows to work collaboratively with scientific and business
leadership to analyze and prioritize the next generation of therapeutic targets to pursue with the
Octant platform. As a Fellow you will integrate disparate information from scientific literature and
other sources to drive to a deep understanding of disease indications, underlying pathophysiology
and specific drug target opportunities. The analysis you provide on biological target validation,
technical platform fit, competitive landscape, and development path will be critical to identifying
optimal opportunities to bring new therapies to patients.
This is a paid position. Duration of role and expected time commitment is flexible and estimated at
10hrs / week.