Full Time (BS/MS)
Full Time (PhD/MD)
Internship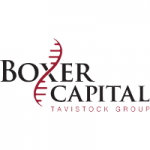 Website Boxer Capital
Invents & Invests in biotechnology companies that aim to drastically improve medicine
Boxer Capital, under the Tavistock Group, is seeking an Investment Spring 2021 Analyst Intern to join our
biotechnology investment team in San Diego, California. This role can either be in person, if public
health guidelines permit, or remote. This is a part-time internship with a desired start in February or
March and will last three months.
Boxer Capital is a healthcare-focused investment firm whose mission is to identify biotechnology
companies that aim to drastically improve medicine. Our goal is to recognize innovation in
biotechnology and aggressively pursue investment opportunities. This position is ideal for someone
who is passionate about understanding novel therapies targeting unmet medical needs, and who desires to
learn more about investing in biotechnology.