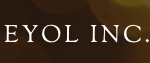 Website EYOL Inc.
Empowering the Next Generation of Founders
Entrepreneur of Your Life, Inc. (E.Y.O.L.) is currently hiring a team of motivated students to join the national Advanced Special Projects Team under the leadership of Dr. Michael McCullough, with initiatives advised by incredible minds like Reid Hoffman, Dr. Ed Boyden, and leaders from the US BRAIN Initiative. This distinguished team brings together the brightest students from across the United States to accelerate the growth, development, and impact of several leading social ventures in biotechnology, neuroethics, and impact investing. Team members have opportunities to learn how startups are created in STEM fields. The internship is designed to help students to realize their leadership potential as future social entrepreneurs and business leaders in science and technology.
IMPORTANT NOTE: Paid opportunities are work-study only. All student interns are enrolled via the Federal Work Study program.