Image by Sunanda Sharma, Rachel Smith, Christoph Bader, Dominik Kolb, Neri Oxman
This event has passed. Check out the links and information below to learn more!

Join the MIT Biotech Group for our Fall 2020 Kick-off, featuring a fireside chat with Stelios Papadopoulos, who will offer perspectives on the effects of the COVID-19 pandemic on the biotech industry. Learn about MIT's premiere connection to the biotech industry and how you can get involved. The event will feature an introduction to the student-run group and how you can apply to join as an associate for 2020-2021.
The Evolution of Biotech in a Pandemic
a fireside chat with Stelios Papadopoulos
What does a global health crisis mean for an industry working to improve health?
How has the pandemic affected drug development pipelines and timelines?
How will, and should, the industry change moving forward from the pandemic?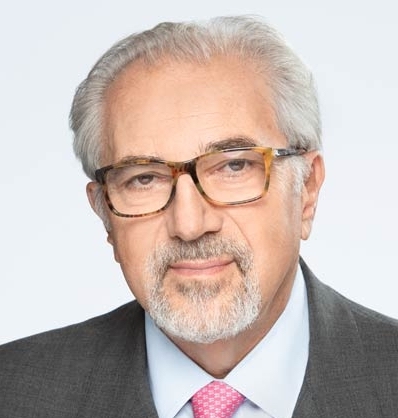 Stelios Papadopoulos, Ph.D.
Biogen, Chairman of the Board
Exelixis, Co-founder & Chairman of the Board
Stelios Papadopoulos is referred to by Forbes as one of the "Oprahs of Biotech" who "blazed the trail on Wall Street for biotech". Dr. Papadopoulos currently serves as Chairman of the Board of Biogen, Regulus and Exelixis and as a Board Member for BG Medicine. Dr. Papadopoulos also co-founded Exelixis Inc. and Anadys Pharmaceuticals and spent many years in biopharma investment banking, notably as the Chairman of PaineWebber Development Corp., and as Vice Chairman of Cowen & Co.
Check out pictures from our 2019 Kick-off featuring Stephane Bancel, CEO of Moderna