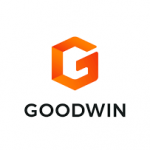 Website Goodwin Procter LLP
Goodwin Procter LLP is a Global 50 law firm consisting of more than 1,200 lawyers.
Goodwin seeks a highly qualified junior to mid-level associate to join our Intellectual Property Transactions & Strategies group. Candidate must have experience in drafting and prosecuting patent applications, and patent portfolio management. The candidate preferably has experience preparing invalidity and non-infringement opinions and performing due diligence for corporate transactions and technology transfers. The candidate should also have technical expertise in a Biological Science, and an advanced degree (preferably a Ph.D.) in Biological Science, and be admitted to practice before the Patent Bar. Candidates applying for attorney positions with Goodwin should have outstanding academic credentials, comparable law firm experience, and excellent written and verbal communications skills. California bar admission (or eligibility to obtain admissions promptly) preferred.
Application Links: San Francisco, CA or Boston, MA